Magnetic nail impactor
A simple and robust design for knee surgery made to hold easily a nail with a magnet. As a result you limit the drop of nails during the operation.
I can be designed for different kind of nail. Contact us for more information.


Graduated chisels
Those chisels for tibial osteotomy are original and innovative. Graduations, with a strike plate provide shorter operation time and help to get a precise gesture.
Width available :
10mm,
15mm,
20mm,
25mm,
Other : contact us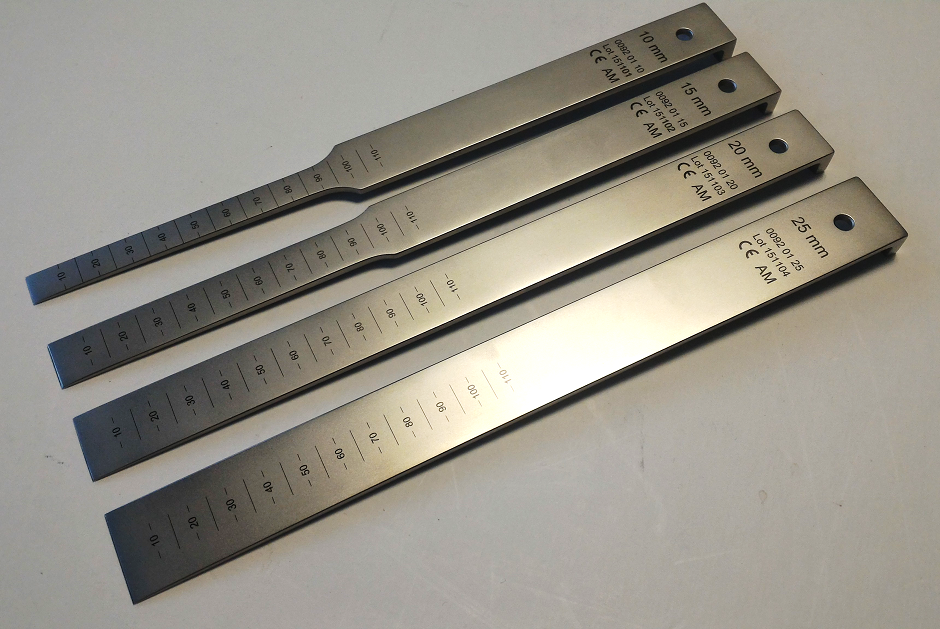 Have a look on our brochure :
Inclinix
Universal knee positioner :
Inclinix maintain the knee in position during the surgery in a quick and stable way .
Adjustable in height and inclinaison.
The lever allows a quick repositioning of the knee at the different steps of the surgery.
MCL Retractor – Unicondylar Knee
Protect the medial and lateral ligaments during knee arthroplasty.
Specifically designed to spread the lateral or medial ligaments during tibial resection and to help positioning the implants.
Especially indicated for mini-invasive surgery.
Helps access and approach during each phase of the surgery.
Convenient to use, for right and left sides.